Newsportal - Ruhr-Universität Bochum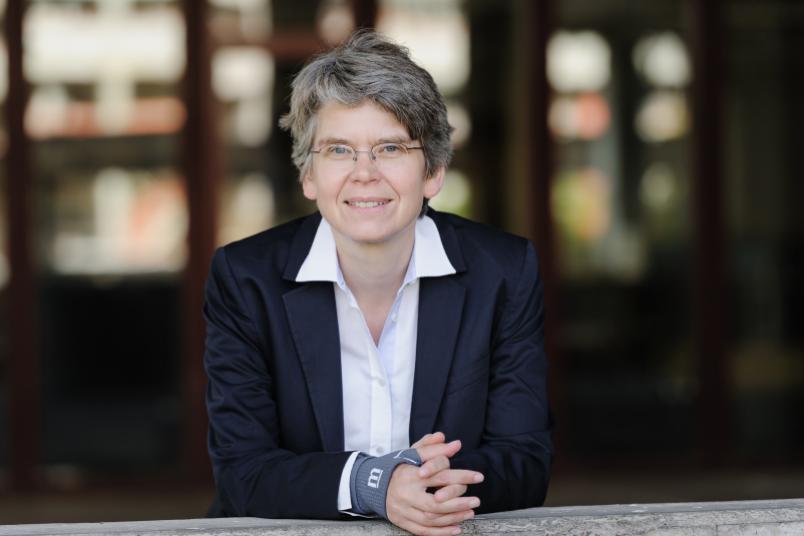 Christina Brandt knows: certainties will not last.
© Roberto Schirdewahn
Detective on the hunt for knowledge
The history of science continues. When will you consider your project about the history of cloning to be completed?
Strictly speaking, it will never be finished. But I decided to conclude in the 1980s – that means 30 years ago. This is a commonly accepted approach in the history of science. Researchers should have a distance of 30 years; otherwise they're still too close to the subject they study.
You reconstruct the researchers' everyday laboratory work in detail and put yourself in their shoes, so to speak. How does it feel to talk to contemporaries?
That is indeed a strange experience. Most of the older researchers are very willing to volunteer information. But the interview must be conducted in a sensitive manner. Often, I will have a better grasp of the material than the researcher I interview, who might no longer remember if he'd made a certain observation in 1963 or two years later.
Interviews prevent misconstructions.
Interviews are crucial for my research, because they prevent misconstructions. For example, records don't tell me anything about interpersonal relationships, which can play a crucial role overall. I once had a case where two renowned biologists worked at the same large institute in the USA at the same time. This information would lead one to assume that they knew each other and exchanged data. In fact, they barely knew the other one existed. This, too, affects academic work.
In the course of your research, you see many supposed certainties come and go. What do we know for sure?
Certainties will not last. The history of science itself changes, too. Experts in this field discuss, for example, in what way knowledge evolves. Is it a revolutionary process where new certainties replace old ones? Or is it a kind of evolution where one thing gives birth to another? The history of science 20 years ago and in 20 years won't be the same as today.
Furthermore, a crucial question has not yet been answered, one that is important for modern biosciences: what is knowledge? If the term describes the knowledge we have of the world in the strict sense, then the high-tech biology of the 20th century has a problem. This is because cloning has nothing to do with studying existing and observable matters; rather, it focuses on manipulation and artefacts. It revolves around knowledge objects that are manufactured in the lab using specific technologies. The act of manufacture is inherent to the items. How valid is knowledge then?
Published
Wednesday
19 October 2016
10.25 AM
By
Meike Drießen
Translated by
Donata Zuber