Newsportal - Ruhr-Universität Bochum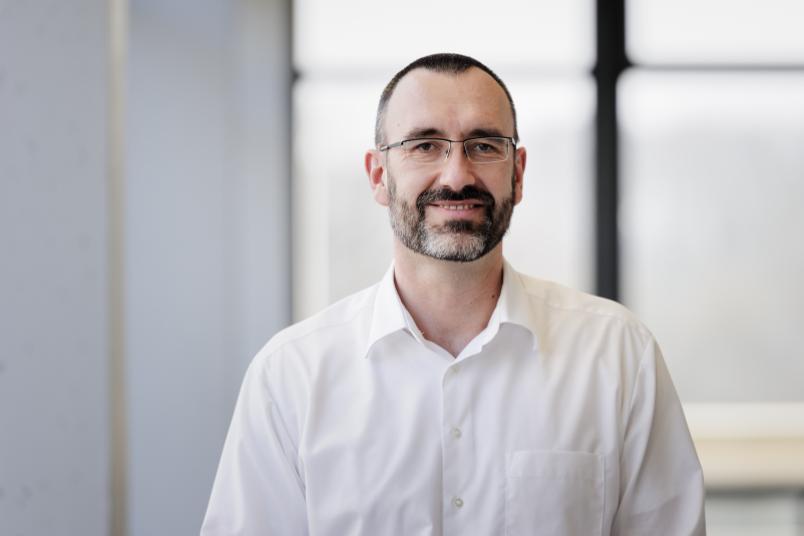 Michael Roos advocates a change to the language of economics.
© Roberto Schirdewahn
Cut off from related disciplines
Since the mid-20th century, mathematics has been the dominant language in economics. Academics who wish to publish articles in renowned trade journals have to comply with symbolic language conventions. This results in the discipline being cut off from other social sciences. Prof Dr Michael Roos advocates a different approach: economics should open up to related disciplines and, just like them, use natural language for communication (see "Mathematics as the only language is not enough").
Prof Roos, where does the modern economists' love for symbols and formulas stem from?
Economists used to write research articles in natural language. Today, a publication consists of formulas, for the most part, and many people consider that progress. Economics draws on natural sciences; physics in particular has traditionally been its great role model. Many people consider symbolic language to mark the difference between true science and protoscience. Accordingly, the process of mathematisation is important for the way economists perceive themselves.
But doesn't mathematisation also have its use?
It does. In many cases, equations and graphical representations prove to be useful tools. However, some areas become invisible due to the strong focus on mathematics. Natural language is better suited for talking and thinking about certain subjects. Another important tool at our disposal is computer simulation. Algorithmic programming language is a means halfway between the highly abstract language of mathematics and natural language, as it were. In any case, I believe we should not restrict our communication to formulas.
There is considerable intolerance towards this way of thinking.
Do you meet with any resistance on the part of your colleagues due to your attitude?
There is considerable intolerance towards this way of thinking. I do indeed run the risk of ejecting myself from the community. Though of course, today I'm in a position where nobody can touch me. I have tenure. In my opinion this is precisely the reason why I am called upon to take advantage of the freedom this gives me. It's important to me to champion these matters.
What was it like before?
As a postdoc researcher, I used to give that matter much more thought. Embarking on an academic career is risky in general. But devoting myself to psychology as a macroeconomist was a particularly high-risk choice. It was worth it. It had been a matter of conscience. I told myself, either it works out, or this is not the right thing for me. I didn't want to compromise and spend many years adopting methods of which I am not convinced. Fortunately, it has worked out. But I might have failed.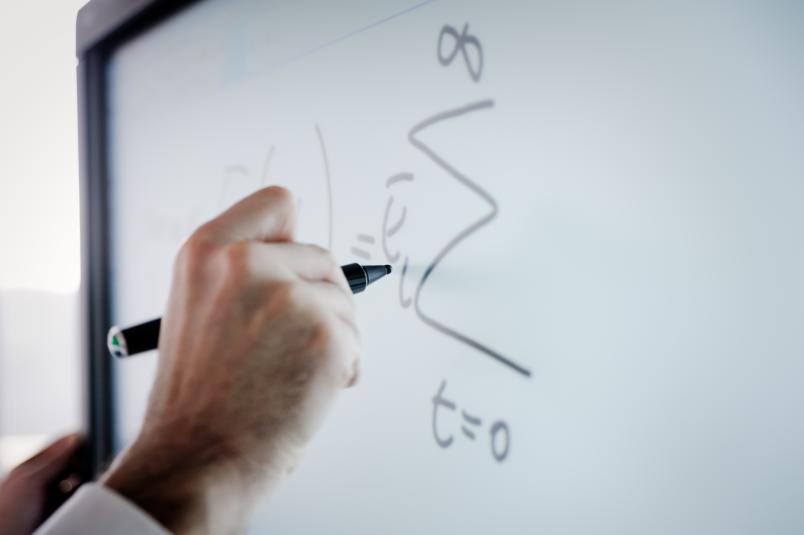 Michael Roos, too, uses mathematical models for his research. However, he also utilises additional presentation methods.
© Roberto Schirdewahn
Which advice do you impart on junior researchers at your institute in that respect?
I find it important for junior researchers to have role models who show them that there are more ways open to them than just the mainstream path. This is an area where I lead my PhD students by example, of course. But I also tell them that it is risky and that we are a minority. Without mathematics, they cannot publish articles in leading journals, after all, and those publications are crucial for appointments at a later stage. They accept that.
Are there any more academics in the international arena who level criticism at overly symbolic economics?
Opposition was initially spearheaded by students. In 2000, French students organised themselves as a post-autistic economic group. That movement spread on an international level; in Germany, for example, Netzwerk Plurale Ökonomik (Network of Plural Economics) has been set up. Students see that there are huge problems in the world which economics could help resolve – but not in its current form. However, unorthodox thinkers are a minority. More often than not, it's the established, older academics who voice criticism. Perhaps because they don't have to worry about their careers anymore.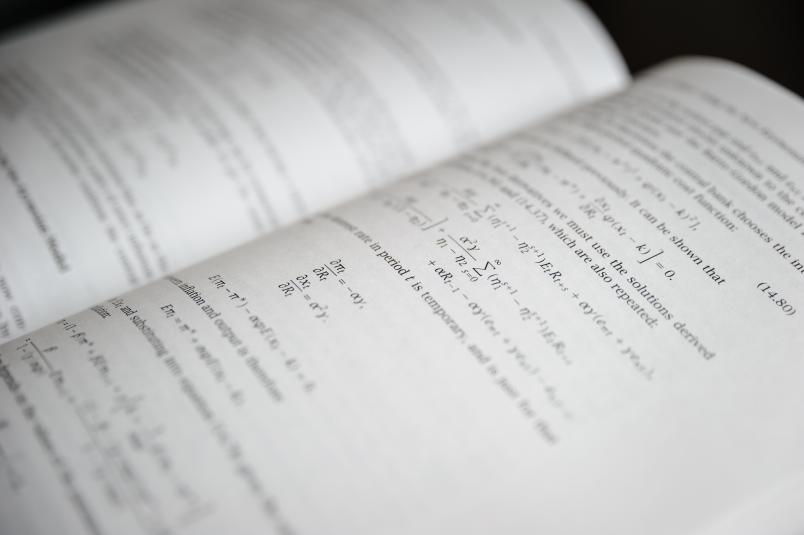 An essay without mathematical formulas is virtually unthinkable in modern economics.
© Roberto Schirdewahn
Do you expect that the system might change one day?
In terms of politics, considerable progress has been made in the last few years. The International Monetary Fund and the World Bank have recently acknowledged that political and economic problems are rooted in an unfair distribution of wealth. At present, economics does not concern itself with the question of distribution, for the most part. To an extent, this is because such questions cannot be addressed with conventional mathematic models. External stimuli might call attention to the issue for a greater number of economists.
Is there anything that you can actively do?
We are currently launching a research project with interviews and surveys among junior researchers. The things we wish to find out include: which formative influences shape our PhD students? How do they arrive at their PhD research topic? Do they worry that their careers might stagnate if they refuse to use certain methods? Once we've documented the problem, we'll be able to think about solutions.
About the person
Michael Roos studied economic science at Saarland University. He received his PhD at TU Dortmund University in 2002. As early as that, he refused focusing solely on mathematical methods – with the permission of his doctoral supervisor. In a break from tradition, Roos did not write a thesis by publication, but submitted a monograph in the German language instead. In it, he not only applied mathematical methods, but he also discussed the topics in depth in natural language.
Initially, he researched into regional economics; later, he turned to economic psychology – both are sub-disciplines at the periphery of economics, where exchange with other disciplines is indispensable. Michael Roos qualified as professor submitting his habilitation thesis in Dortmund in 2008. Since 2009, he has been heading the Institute of Macroeconomics at RUB.
Published
Friday
10 March 2017
9.57 AM
By
Julia Weiler
Translated by
Donata Zuber