Newsportal - Ruhr-Universität Bochum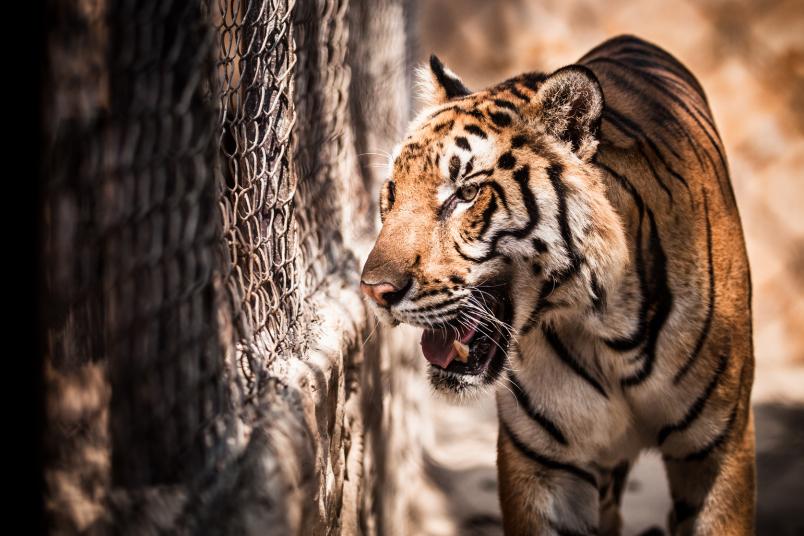 The likelihood of a tiger escaping from a cage using quantum effects is incredibly small. Things seem quite different for carbon.
© Fotolia, Bubbers
When a tiger escapes from an impenetrable cage
RUB chemists have shown that carbon atoms can behave like particles and like waves. This double life has already been sufficiently described for light particles and electrons. However, researchers have only rarely been able to observe the wave-particle phenomenon for heavy atoms such as carbon.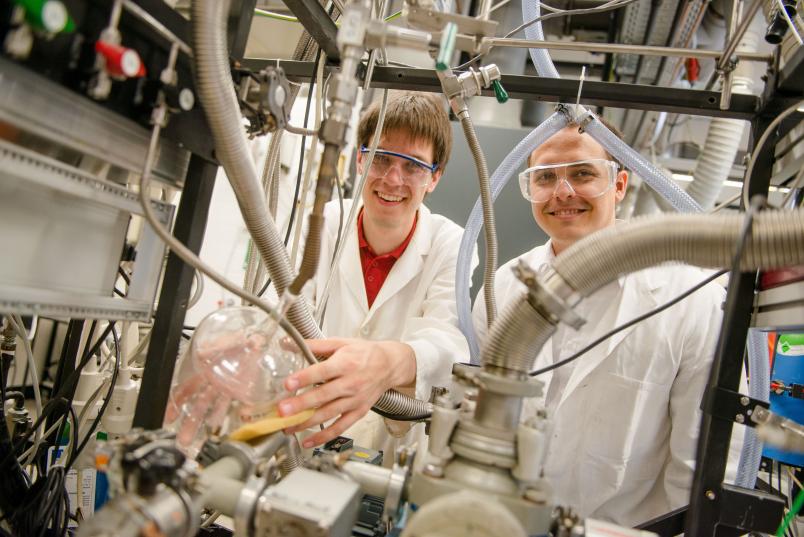 They played a key role in demonstrating the unusual behaviour of carbon: Tim Schleif (left) and Joel Mieres Perez (right)
© RUB, Marquard
The team led by Prof Dr Wolfram Sander and Tim Schleif from the cluster of excellence Resolv showed that carbon atoms can tunnel: they overcome an energetic barrier, although they do not actually possess enough energy to do that. Sander explains the paradox: "It's as though a tiger has left his cage without jumping over the fence because the fence is much too high for him. But he still gets out." This is only possible if he behaves like a wave, but not if he behaves like a particle.
The Bochum-based researchers with a colleague from the University of North Texas describe the quantum effect in the renowned journal Angewandte Chemie.
Published
Wednesday
12 July 2017
12.50 PM
By
Julia Weiler
Translated by
Lund Languages