Newsportal - Ruhr-Universität Bochum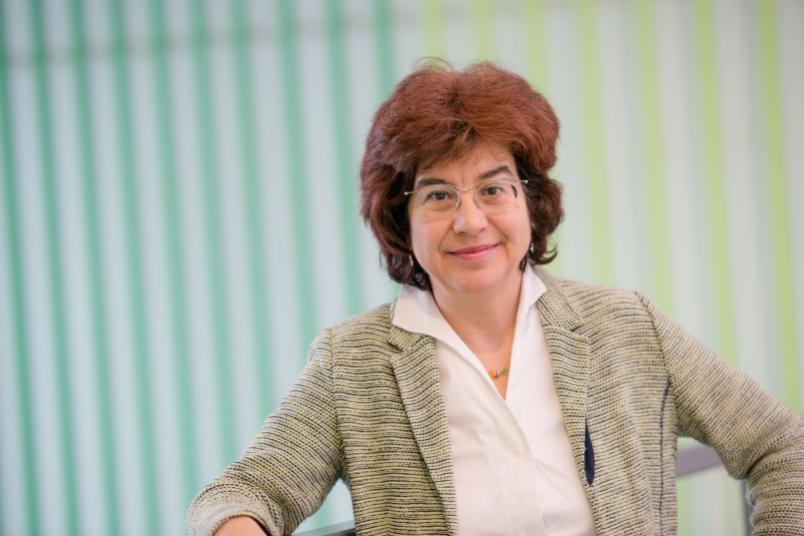 Martina Havenith-Newen, Speaker of the Cluster of Excellence Resolv
© RUB, Marquard
RUB researcher appointed member of the Academia Europaea
The Bochum-based chemist Prof Dr Martina Havenith-Newen is delighted by the new recognition: She has been appointed as member of the Academia Europaea.
The Academia Europaea, based in London, brings together internationally leading scientists, including several Nobel Laureates. It's mission is to promote education, science and research worldwide since 1988. It has around 3,500 members.
Four further members from Bochum
Besides Martina Havenith-Newen, four further researchers from RUB are currently members of the Academia:
Biologist and former rector Prof Dr Elmar Weiler – appointed in 1996;
Literary scholar Prof Dr Monika Schmitz-Emans – member since 2005;
Art historian Prof Dr Valeska von Rosen – member since 2012;
Psychologist Prof Dr Jürgen Margraf – appointed in 2015.
About the person
Martina Havenith-Newen is the speaker for the Cluster of Excellence Resolv – short for 'Ruhr explores solvation'. In this cluster, researchers from RUB, the Technical University of Dortmund and the University of Duisburg-Essen work with national and international partners to investigate the role of solvents in chemical processes. She is also the executive director of the Centre for Molecular Spectroscopy and Simulation of Solvent-Mediated Processes, called Zemos, at RUB.
Born in Mechernich in 1963, Martina Havenith-Newen studied in Bonn, where she received her doctorate in physics in 1990. She has held the chair for Physical Chemistry II – Laser Spectroscopy and Biophotonics at RUB since September 1998. Over the course of her career, she has received numerous awards and honours, most recently an Advanced Grant from the European Research Council and an inter-university professorship within the University Alliance Ruhr.
Published
Tuesday
15 August 2017
12.23 PM
By
Jens Wylkop
Translated by
Lund Languages